Yesterday, I encouraged you to ignore the hype over American Express's (NYSE: AXP) new mobile payment application – Serve – for two main reasons:
Today, I'm taking the story a couple of steps further…
Credit Cards Are Dead… And This Technology Will Replace Them
First, I'm convinced that widespread NFC adoption could make traditional credit cards obsolete.
And since MasterCard (NYSE: MA) and Citigroup (NYSE: C) just teamed up with Google to roll out NFC to their customers, I'd say they're already preparing for it.
In fact, the Federal Reserve says there are 70 million contactless devices now in the marketplace, so many of the pieces are already in place. Thing is, though, "many consumers remain unaware of it," according to The Wall Street Journal.
But all that's about to change. Three developments in the mobile payment industry point to an explosion in NFC awareness – and adoption – over the coming months…
~ Installing More NFC Readers: In order for NFC technology to gain traction with consumers, retailers need proper registers to support the process. But at the moment, only around 200,000 retailers have updated their registers to accept transactions in this way.
That's where VeriFone Systems (NYSE: PAY) comes in. It's one of the biggest players in the NFC payment market and recently cut the cost of upgrading payment terminals to NFC. From a previous price of $100, it now costs just $30.
Plus, when Google kicks off its rumored NFC blitz in New York and San Francisco, it plans to purchase thousands of VeriFone's readers for retailers to participate. Making the device free to retailers is a guaranteed way to increase adoption.
~ Small Business Mobile Payments Are About to Surge: While big retailers require dedicated NFC readers, smaller businesses could easily get away without one, thanks to Charge Anywhere.
The company is a mobile payment developer with an application on Google's Android Market and Apple's (Nasdaq: AAPL) App Store. The app allows storeowners to process real-time credit card payments with a smartphone. It just requires a card reader to swipe customers' credit cards.
But Charge Anywhere isn't blind to the coming NFC shift (and the resulting death of credit cards). It's currently upgrading its application to incorporate NFC technology. Smart move.
~ Europe Says "Ciao" to U.S. Plastic: On January 31, the European Payments Council decided that the "use of magnetic stripe [credit cards] be restricted to exceptional cases." And no – as I learned during a trip to London last year – the chip in MasterCard's PayPass cards doesn't jive with Europe's chip and PIN system.
Not to worry, though. European mobile carriers are gearing up for a massive NFC deployment. Orange, one of Europe's leading mobile providers, plans to implement a full scale NFC rollout this year.
In other words, if you don't want to get stranded in Europe, either bring lots of cash, or just get an Android phone.
Needless to say, the rapid growth of the mobile payment market and shift to NFC technology is one of the hottest tech trends. The question is, what's the best opportunity here?
Place Your Bets on Google's Go-To NFC Chipmaker
As I've mentioned before, the big winner in the shift to NFC should be NXP Semiconductors (Nasdaq: NXPI).
NXP makes the NFC chip in the Nexus S smartphone. And the company just launched its first app in the Android Market that unlocks key NFC features.
Bottom line: It's time to start saying your goodbyes to old-school credit cards. And by pushing your chips to the source of NFC technology, you benefit directly from this new hyper-growth market.
Good investing,
Justin Fritz
| | |
| --- | --- |
| | Justin Fritz joined the financial publishing business seven years ago (after a brief two-year stint teaching seventh-grade English). He served as Wall Street Daily's Executive Editor for three years. He also worked as Senior Writer, focusing mainly on technology and biotech coverage. Learn More >> |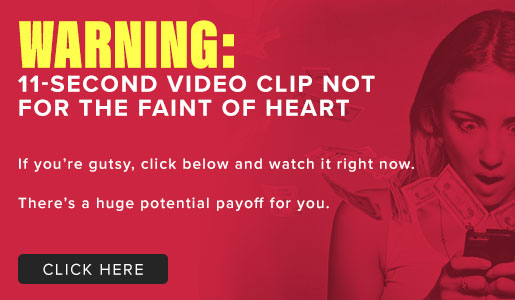 Comments (2)