Anyone calling for a bottom in the residential housing market should see a doctor.
Not a single statistic that I've come across suggests a rebound is imminent. On the contrary, in fact. All the data points to more pain and suffering (and prices declines) ahead.
Consider these five sobering statistics:
1. New Home Sales:
Some folks blame it on the weather, too much inventory, or seasonality. Whatever. I don't care how you try to rationalize it… the fact remains that new home sales just hit a record low, dropping 16.9% in February to an annual rate of 250,000.
Bespoke Investment Group does a good job of putting that annual rate into perspective. It's equivalent to one new home sold for every 1,246 Americans, compared to a long-term average of one new home sold for every 370 Americans. Clearly, we're far from getting to any semblance of a normal real estate market.
2. Building Permits:
You can't officially sell a new home until you build it first. And you can't build a new home until you get a permit for it. So if we monitor the number of building permits issues, we can get a gauge on upcoming demand.
Well, it doesn't exist. The latest reading from the U.S. Department of Commerce shows that building permits fell to a new all-time low. Even more depressing, the February 2011 reading is 20% lower than the February 2010 reading. Even five years into the downturn, things are still getting worse.
3. Home Prices:
Months ago, I railed against economists calling for a double-dip recession. It's just not going to happen. But a double-dip for home prices is another story altogether.
Actually, forget possible… it's materializing. After rebounding – or should I say stabilizing – for much of last year, home prices are falling again. The latest S&P/Case-Shiller Home Price Index reading reveals that home prices fell for the sixth month in a row.
4. Vacant Properties:
Approximately 11% of all homes in the United States are now vacant. In individual states like Ohio and Louisiana, vacancy rates stand at 18.9% and 21.5%, respectively. Indeed, walking away from homes is becoming the new American pastime.
5. Foreclosure Filings:
Excess supply all but guarantees to keep home prices in the basement. And trust me, there's plenty of pressure weighing on prices, thanks to foreclosures.
In the last year alone, a record 2.87 million Americans received a foreclosure filing. What's worse, the foreclosure numbers are getting worse. Almost three-quarters of all metropolitan areas witnessed more foreclosures in 2010 than they did in 2009.
The conclusion here?
We're still slap-bang in the midst of the real estate downturn. Forget that it's been almost six years since the peak in the housing market and that home values have already fallen by a whopping $6.3 trillion since the peak, all signs clearly point to more losses ahead.
If you're even thinking about jumping into the stock market to buy real estate in the midst of such sobering statistics, be smart about it.
Specifically, use a pairs trade to scoop up attractive, dividend-paying apartment REITs and residential homebuilding stocks at the same time. Simply put, it's the only way to profit, no matter what happens next with real estate prices. And I wouldn't buy real estate any other way right now.
Ahead of the tape,
Louis Basenese
| | |
| --- | --- |
| | Louis Basenese helped direct over $1 billion in institutional capital at Morgan Stanley before launching out as an independent analyst and co-founding one of the web's largest financial publishers. Learn More >> |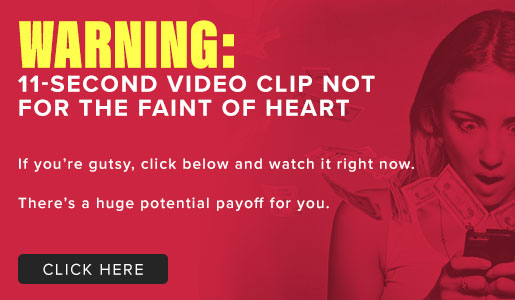 Comments (4)