After months of upheaval, it looks like the collapse of China MediaExpress (Nasdaq: CCME) is just around the corner.
Last Friday, the Nasdaq halted trading in CCME shares, pending a company announcement. That announcement came on Monday when the CFO resigned and China MediaExpress's auditing firm, Deloitte Touche Tohmatsu, followed him out the door.
The driving force behind the news? Scandal.
For months, allegations swirled that the company fudged its financial statements. As a result, shares got hammered, slumping from a 52-week high of $23.97 as recently as January 28 to a current price of $11.88.
Australian fund manager John Hempton was one of the first to voice the concerns…
The Perfect Scam Stock
China Media Express's business consists of placing television screens on Chinese buses in China and selling advertising. The red flag for Hempton, though, was exactly how such a simple model could earn the company $31 million per quarter on $57 million in revenue. Hempton called it, "the fattest margin and fastest growth media company I have ever seen."
Hempton didn't call it a fraud, but said it was too hard to tell and warned investors off the stock.
The next site to jump on China MediaExpress was Citron Research.
While digging into industry reports on mass transit advertising in China, Citron found no references to China MediaExpress. Articles that listed its competitors didn't list China MediaExpress… despite the fact that the company claimed $200 million in revenue and double the revenue per screen as its rivals.
On January 30, Citron explicitly called China MediaExpress a "phantom company."
Another outfit, MuddyWaters Research, published a report on February 3 alleging more improprieties. Among them, it said China MediaExpress only booked $17 million in revenue for 2009, yet reported $95.9 million. It also said that China MediaExpress was lying when it claimed to have a deal with Apple (Nasdaq: AAPL).
Finally, China MediaExpress spoke up…
Next Stop for This Stock: Zero
The company released a letter on February 7, basically reaffirming its financial statements and operating practices.
Unfortunately, when the public has already cast you as a liar, it's hard to talk your way out of it.
And the short-sellers kept piling in. On March 13, a website called The Financial Investigator posted a video that it claimed was a tour of the China MediaExpress offices. It features sleeping employees, empty offices and a business that was in no way the growth-machine that China MediaExpress claimed.
By then, though, it didn't matter. Trading in CCME shares had already been halted. Then came the CFO and auditor resignations. When – and if – shares start trading again, the price could be close to zero.
The scandal even tripped up a big-time investor…
The Ultimate China Fraud Protection
Hank Greenberg, the man credited with AIG's meteoric rise (but not it's fall), was a major shareholder in China MediaExpress. In fact, his holding company, Starr Asia, was pouring money into China MediaExpress as late as January 2010.
The question is, if a guy like this can get conned, how can you spot scams like this on the other side of the world?
The China MediaExpress scandal outlines the difficulty of investing in rogue foreign stocks – specifically in China. But regardless, some investors will keep chasing pie-in-the-sky returns. I just suggest you don't become one of them.
That's why we urge you to take a look at our new report – China Scam Alert: Don't Let These "Phantom Stocks" Torpedo Your Portfolio.
We highlighted China MediaExpress as a potential scam stock in the report, along with a list of over 300 more Chinese stocks formed through "reverse-mergers" – a key hallmark of a scam stock. You can get the report for free here.
Ahead of the tape,
Matthew Weinschenk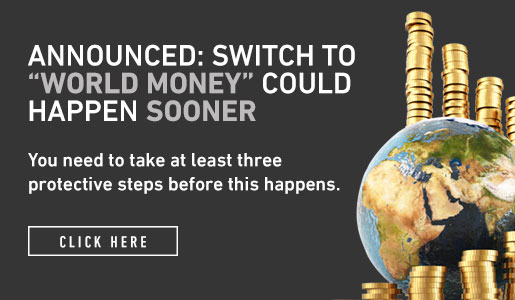 Comments (1)