Another day… another massive drop for Japan's Nikkei 225 stock exchange. Following Monday's 6.2% selloff, the market tumbled by a further 10.5% today.
In yesterday's column, I warned you about three Japanese investment shocks in the wake of the tsunami disaster and nuclear crisis. But it's time for another cautionary note today – this one concerning the world's largest auto manufacturer, Toyota Motors (NYSE: TM). Here's why…
Another Wall Street Con That You Should Ignore
The old Wall Street adage says to "buy when there's blood in the streets."
Well, Toyota is bleeding.
Shares are down about 15% since the earthquake hit. And sure enough, Wall Street is touting the stock as a compelling buy…
Goldman Sachs (NYSE: GS) analyst Kota Yuzawa believes the negative impact on automakers will be short-lived. He doesn't see any "major opportunity losses" for Toyota.
Wall Street Strategies analyst David Silver sees no real threats to Toyota's business, either. In his opinion, plants in China and elsewhere should be able to "pick up the [production] slack."
Over at Morningstar, analyst David Whiston says, "Toyota's stock is one of the cheaper names" in the industry. He pegs fair value at $117 per share – almost 50% above current prices.
I'd share more analyst opinions… except it's pointless because they're all the same! In fact, not a single one rates Toyota as a "Sell."
This is one occasion when you should ignore that Wall Street adage – and given such lopsidedness, let me be the voice of reason…
Post-Earthquake Production: The Great Unknown
Wall Street's unbridled optimism for Toyota cannot eliminate one simple truth: Nobody has a clue just how much the Japanese earthquake is going to impact Toyota's business.
Sure, Toyota expects to resume production by tomorrow, which would only limit output by roughly 40,000 vehicles. But that's just an estimate. And estimates aren't facts.
Given the massive power outages and continuing nuclear problems (among a host of other things), the situation in Japan demands that we're even more wary of estimates.
The truth is, Toyota's production halt could last many more days. And if we include the parts made in Japan for overseas assembly plants, we're talking about 45% of the company's global production capacity grinding to a halt, based on a report from IHS Automotive.
And each day the standstill continues, it costs Toyota another $73 million, or about 4,000 vehicles worth of output, according to Goldman Sachs.
And if the uncertainty over production isn't enough of a deterrent, consider these other four headwinds that Toyota faces…
Four More Factors Conspiring Against Toyota
~ Valuation: Don't believe the hype that Toyota is somehow cheap. It trades at a price-to-earnings ratio of 20.7 – a 28% premium to the average S&P 500 stock. It's also Toyota's most expensive valuation of the last decade.
~ Stronger Yen: Before the earthquake hit, the Japanese yen was one of the world's strongest currencies. I don't expect that to change as this tragedy unfolds. In fact, the repatriation of capital to fund the rebuilding efforts promises to prop up the currency even longer. For Toyota, a stronger yen ultimately cuts into its margins, thanks to currency losses on foreign profits.
~ Uninspiring Fundamentals: Toyota's latest quarterly results don't exactly make it a company I'd want to own. Sales dipped 12%, while earnings dived 38%. Management isn't exactly forecasting blockbuster future growth, either. Toyota expects to sell 7.5 million vehicles this year, down from 8.42 million last year.
~ A (Costly) Recall Problem: Let's not forget the company's public relations nightmare of having to recall more than 14 million vehicles since 2009. This has cost the company billions and trying to grow too aggressively to make up for that could lead to similar problems down the road.
Bottom Line: Wall Street wants you to believe that Toyota is a best-of-breed, undervalued play on an imminent rebound in Japan. But at current prices, it's hardly such a sure thing.
Plus, the longer the fallout from the earthquake lasts, the more Toyota will suffer. And I'm not willing to bet my bottom line on such great unknown. I'd wait for the stock to dip to a new 52-week low before even thinking about jumping on board.
Ahead of the tape,
Louis Basenese
| | |
| --- | --- |
| | Louis Basenese helped direct over $1 billion in institutional capital at Morgan Stanley before launching out as an independent analyst and co-founding one of the web's largest financial publishers. Learn More >> |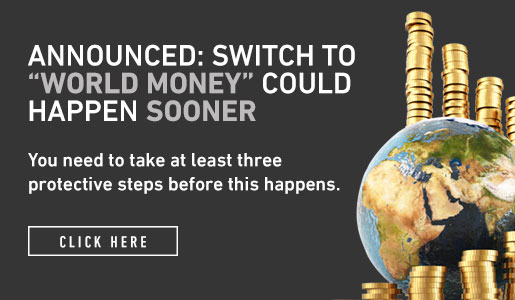 Comments (1)