The average American spends a total of one week per year stuck in traffic.
And that's even with the wonders of GPS technology leading the way.  Tack on surging gasoline prices and the situation becomes full-on misery.
So what's the answer? Take a helicopter to work? Telecommute? Quit your job?
Nope. Just get an Android-powered smartphone.
Your On-the-Go Traffic Guide
While Wall Street can't stop drooling over Apple's (Nasdaq: AAPL) iPhone 4, customers with Google's (Nasdaq: GOOG) Android operating system in their smartphones just received a cutting-edge update to their Google Maps application.
If you have an Android phone, then you may know that Google Maps was already a great app for finding the best way to get to your destination.
In addition to being free, it included voice-guided GPS navigation. It also had a traffic option, with roads colored red, green, or yellow to indicate the level of congestion.
But Google's latest update goes a step further, with an automatic re-routing feature. This means the app can alter the navigation route, depending on traffic patterns.
And while the update is still in the testing phase, it's bad news for old-timers in the GPS navigation market. Namely, Garmin Ltd. (Nasdaq: GRMN).
No GPS Needed for Garmin Shares… They're Headed Down
Even before Google launched this new feature, the fact that consumers could harness the power of GPS on their mobile phones was already making traditional GPS companies like Garmin obsolete.
After all, consumers aren't going to pay a couple of hundred dollars for a product they can get for free. And the numbers paint a grim picture here.
While Google's platform continues to gain popularity, Garmin's recent earnings report showed a 20.9% dip in year-over-year revenue. It was the company's second straight quarter with a double-digit sales decline.
So it's truly bizarre that investors have sent Garmin shares 29% higher since the stock's 52-week low of $26.11 on August 25, 2010.
These guys need to wake up. Even Jim Cramer, who once claimed Garmin was an "immune" growth stock, has changed his rating to "Sell, sell, sell!"
Bottom Line: Garmin is a sinking ship. Especially when you consider the fact that Google's smartphone market share just hit 31% (compared to 4% in 2009). Not to mention the 1,580% growth in Android phone shipments to Europe.
The only play on Garmin is a downside one. Setting your sights on small tech companies that manufacture chips and positioning sensors for smartphones is a smart move, too. Such a pure play on GPS technology could be the fastest way to profit from Google's market domination and the death of old-school GPS.
Good investing,
Justin Fritz
P.S: My Wall Street Daily colleague, Matthew Weinschenk, just dug up the perfect company to profit from the growing mobile GPS market. It's a chipmaker, which recently launched an advanced magnetic sensor that's compatible with Google's Android operation system. He recommended it to White Cap Report subscribers less than two weeks ago and there's still time to get on board. For full details, sign up for a trial subscription here.
| | |
| --- | --- |
| | Justin Fritz joined the financial publishing business seven years ago (after a brief two-year stint teaching seventh-grade English). He served as Wall Street Daily's Executive Editor for three years. He also worked as Senior Writer, focusing mainly on technology and biotech coverage. Learn More >> |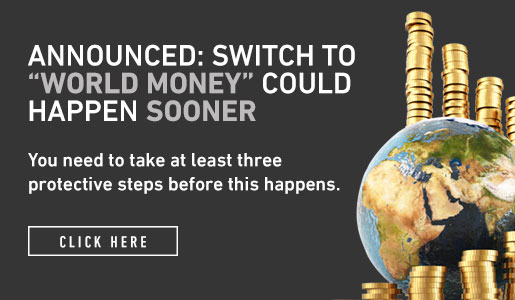 Comments (1)