With 450 million web users, it's somewhat surprising that until recently, Chinese consumers did their shopping the old-fashioned way – heading out to shopping malls and department stores.
But the climate is changing in a big way.
China's emerging middle class has triggered an unprecedented 10% annual growth rate for the country's online clothing market.
And the trend is growing, too. On January 5, the Chinese Ministry of Commerce released a circular in support of online shopping. According to the Beijing Review, the goal is to "promote the sound development of e-commerce and online shopping… and encourage traditional commercial enterprises to develop online sales."
It was only a matter of time before China's online retail market took off… and Forrester Research predicts that it will reach $159.84 billion in just four years.
And despite China's penchant for American fashion, the retailer best positioned to dominate the e-commerce bubble is based in Shanghai…
Mecox Lane's Web Expansion Inspires 70% Growth
According to market research firm, DDMA, an increasing number of Chinese consumers are checking out  items  in stores, then buying them online later.
That bodes well for former mail order catalog operator, Mecox Lane Limited (Nasdaq: MCOX). I say "former" because in recent years, the company has focused its efforts online.
Today, it has nearly 500 stores in more than 180 Chinese cities and although it's taken a while, the profits are starting to roll in. For example, as Mecox's main demographic – urban females – quickly grows richer, the firm has averaged a compound annual growth rate of 70% since 2007.
And last year, as it transitioned away from the catalog business, net revenue from online sales grew by 38% to $178.8 million.
Mecox's strides haven't gone unnoticed. Some major investors are now staking a claim in this fast-growing company…
Massive Chinese Web Firm Grabs a Major Stake in Mecox
Mecox may be a newcomer to the Nasdaq (it debuted in October 2010), but it's already made some powerful alliances.
On March 1, Sina Corporation (Nasdaq: SINA) – whose web portal, Sina.com, receives 3 billion page views every day – announced that it's buying a 19% stake in Mecox. The $66 million deal offers major advantages to both companies.
First, it gives Sina access to China's exploding e-commerce market. But most important, the partnership will enhance Mecox's presence on the web, because Sina owns one of the most visited sites in China.
In time, their collaborative marketing efforts could turn Mecox into a Chinese Zappos.com. Or perhaps even an Amazon.com (Nasdaq: AMZN).
Yes, that's a long way down the road. But one thing is for sure: with its customer base and profits expanding impressively, this $187 million retailer won't stay a small cap for long. And going forward, Sina will ensure that it not only maintains its edge on the web, but grows it, too.
Good investing,
Alexander Moschina
P.S. For more on China's fast-growing retail sector, check out my colleague Matthew Weinschenk's recent article, where he noted the massive growth in China's luxury fashion sales – and the company hoping to cash in on the explosion.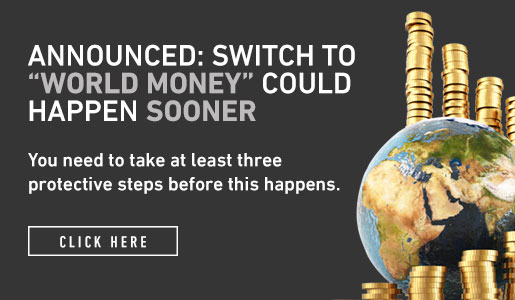 Comments (1)