The massive popularity of video games is still very much alive.
Last year, the industry raked in a staggering $18.58 billion, crushing sales of DVD, blu-ray and music… combined.
Just take a look at the performance of these top industry players:
~ Market leader Activision Blizzard (Nasdaq: ATVI) grew its net revenue to $4.45 billion.
~ Aided by its X-Box 360, Microsoft's (Nasdaq: MSFT) Entertainment and Devices sales exploded by 55% to $3.6 billion.
But the giants weren't the only ones making bank in 2010…
One tiny gaming accessories manufacturer reported a 91% sales increase during the recent quarter. And a string of newly announced partnerships will keep sales soaring…
A New Partnership With 47.5 Million Potential Customers
According to a report by research firm Newzoo, 47.5 million Americans play MMO (Massively Multiplayer Online) games that require headsets. Examples include the wildly popular "Call of Duty" series.
And that's great news for San Diego-based Mad Catz Interactive (AMEX: MCZ), given that headsets are the fastest-growing area of video game accessories.
In February, the accessories manufacturer signed an exclusive deal with Microsoft to develop headsets for the X-Box 360. Although the value of the deal was not disclosed, the low-end of the headset price range is $60, so the earnings potential is massive.
The new products will hit stores before the end of the year – likely just in time for the holidays.
News of the joint venture sent the company's shares soaring more than 28%. And just a month later, another new deal shot them even higher…
Mad Catz Gets a Piece of the Best-Selling PC Franchise of All Time
On March 1, Mad Catz announced that it has entered into a multi-year agreement with game developer, Electronic Arts (Nasdaq: ERTS). As a result, shares shot up 17%, to a 52-week high of $2.09.
So what's the big deal? Simply that Mad Catz has gained the right to produce accessories for the best-selling PC game franchise of all time. Since launching in 2000, EA's "Sims" franchise has sold more than 125 million copies.
For Mad Catz, this is an unprecedented branding opportunity.
The company already sells controllers for the "Call of Duty" and "Guitar Hero" franchises. In a recent earnings call, Mad Catz interim CFO Allyson Vanderford said these products were primary sales drivers in the previous quarter. And "The Sims" will take that to a new level.
The EA partnership will also strengthen Mad Catz's reputation – an association that should keep its shares trending upward. Just like it did when Rovi Corporation (Nasdaq: ROVI) signed with Apple (Nasdaq: AAPL). Or when Limelight Networks (Nasdaq: LLNW) signed with Netflix (Nasdaq: NFLX).
With the video game industry boom set to continue, the accessories sector will naturally follow right along. Mad Catz is already a market leader, but the company's recent deals have given it a stronger product offering than ever before.
Good investing,
Alexander Moschina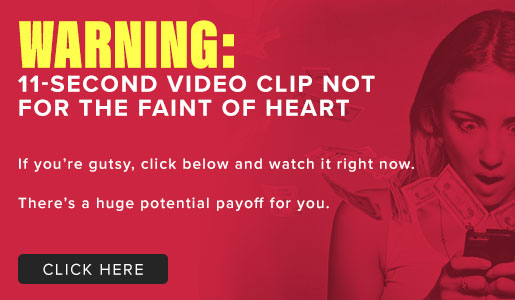 Comments (1)