Spend any time around blue-blooded Wall Street types and I guarantee you this – they'll never share a hot tip on a "penny stock" – a stock trading for under $5.
Why not? For starters, mutual fund managers are prohibited from investing in stocks with such tiny sticker prices. So they don't even bother researching them.
Likewise, sell-side analysts shun them. Even if they wrote an overly hyped research report, there's just not enough investment banking business to earn from these small companies to make it worthwhile.
Oh, and high-flying hedge fund managers are, well, too rich to own them. With billions in capital to throw around, they can't buy and sell such penny stocks without radically influencing market prices.
All that being said, I'm shouting from the rooftops this month that…
"There's a fortune to be minted trading penny stocks!"
The Proof is in the Profits…
If you're skeptical about investing in penny stocks, consider ION Geophysical (NYSE: IO).
I first recommended the provider of seismic imaging for the oil and gas industry at a bargain-basement price of $4 per share – when Wall Street wouldn't dare pay it any attention. Now the stock trades for close to $13, which translates to a 220% gain (and counting).
I think we can all agree a 220% gain makes penny stocks worth a closer look.
Five Rules for Trading "Penny" Stocks
Before you go crying foul and say I cherry-picked an example to only highlight the upside of penny stocks, let me warn you. Penny stocks can tank just as easily, too.  After all, just because a stock is cheap doesn't mean it will soar. It could get cheaper still.
That's exactly why I recommend you adhere to the following five rules when investing in such a speculative corner of the market.
Rule #1: Focus on fundamentals. A cheap stock price is no reason to abandon sound financial analysis. Be picky when investing in penny stocks and insist on finding companies with solid and improving fundamentals.
Rule #2: Limit your investments to $1,000 or less. By making small bets on penny stocks, you can limit your downside risk and ensure a total loss won't torpedo your entire portfolio. If you want to wager slightly more, that's up to you. But don't wager too much more, or else you'll undermine any efforts to reduce risk.
Rule #3: Cut your losers quickly. When it comes to penny stocks, "buy and hope" is not an investment strategy. We're after fast gains. So don't expect to hold any penny stocks for more than three to six months, unless prices are heading steadily higher. Either these companies pay off quickly, or they don't. If it's the latter, sell and move onto a better opportunity.
Rule #4: Use limit orders. Most penny stocks sport lower-than-average trading volumes. If we use market orders we'll ending paying more, which ultimately cuts into our profit potential. Instead use limit orders to buy penny stocks. And be patient. Penny stocks are notoriously volatile, which means you should never have to chase prices. Eventually a dip in prices will materialize.
Rule #5: There's No Crying in Baseball. When investing in such a speculative area of the market, you're bound to invest in a few duds. It happens. So expect it. As long as you're only investing money you can afford to lose, and limit your bets to small amounts (see Rule #1), there's no reason to shed a tear.
In the end, if you follow these five rules, your winners should far outshine your losers making hunting profits in penny stocks a worthwhile endeavor indeed.

5 Golden Rules for Investing in Penny Stocks
Spend any time around blue-blooded Wall Street types, and I guarantee you this: They'll never share a hot tip on a "penny stock." So we've compiled five rules any investor should follow while searching for opportunities in this speculative corner of the market.
Full Story >>
| | |
| --- | --- |
| | Louis Basenese helped direct over $1 billion in institutional capital at Morgan Stanley before launching out as an independent analyst and co-founding one of the web's largest financial publishers. Learn More >> |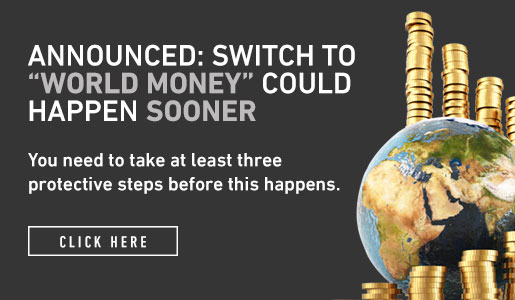 Comments (1)