You've heard of the running of the bulls. But how about the running of the bankers?
Over the past 12 to 18 months, we've seen an extraordinary stampede from some of the financial sector's leading companies, all trying to capitalize on a major new trend: mobile banking applications.
As one industry research analyst said, the mobile payment industry is "in a period of rapid transformation." Yet most investors remain completely unaware.
But it's time you get clued into this trend before it's too late.
Specifically, giants like Visa (NYSE: V), American Express (NYSE: AXP), JP Morgan Chase (NYSE: JPM) and Bank of America (NYSE: BAC) are falling over themselves to take advantage of the massive demand in two key areas of consumer banking…
The Consumer Trends Taking the Banking Sector by Storm
These companies are likely seeing data that reveals an increasing number of mobile-using consumers want to be able to…
1. Make Payments Via Their Mobile Phones:
Consumers still make over 30 billion transactions a year with old-fashioned handwritten checks. Talk about a hassle. So it's no wonder that the mobile payment market is exploding. Already a $16 billion industry, Javelin Strategy and Research predicts that this nascent market should grow by 68% through 2014.
2. Deposit Checks Without Setting Foot into a Branch:
Visiting a branch is a hassle for consumers and costly for banks. In recent months, JP Morgan has run television ads, touting the ability to deposit checks via a camera-enabled phone – a fast-growing technology known as Remote Deposit Capture (RDC).
It turns out that more than 200 financial institutions currently offer RDC services – more than double the amount a year ago. But by the end of 2011, over 1,000 institutions are expected to offer RDC services, according to research firm Celent.
So why is this trend and technology ramping up so quickly?
Mobile Banking… Cutting Costs And Creating New Revenue Streams
Simply put, mobile banking represents a humongous opportunity to both cut costs and create new revenue streams.
Plus, it's a cinch for companies to take advantage of the trend, given that almost 25% of mobile phone users said they'd take advantage of the ability to deposit checks via their phone. And with over 100 million smartphones sold each year, that number is set to grow.
Believe it or not, we actually have the government to thank for the imminent explosion in mobile banking, too.
Why? Because in 2004, the Check Clearing for the 21st Century Act was written into law, which allows checks to be cleared and settled through images. Shortly thereafter, businesses began using scanners to make bulk check deposits.
Today, the capability is making its way into the consumer market. And fast…
The Companies at the Forefront of the Mobile Banking Business
Nearly 20% of financial institutions already have definitive plans to launch mobile RDC services, with another 36% considering it.
That said, I expect the industry's tipping point to come this year. So does research firm, Celent, in its latest study – "The Future of Consumer RDC: Going Mainstream."
So which companies will benefit from this trend?
Two of the biggest players include Fiserv, Inc. (Nasdaq: FISV), which boasts a $9.2 billion market cap, plus the $2.6 billion Jack Henry & Associates (Nasdaq: JKHY).
Of course, if you're after the biggest gains, I'd recommend sleuthing out opportunities in the small- and micro-cap space. Canadian investors and speculators should check out RDM Corp. (Toronto: RC.TO).
But my favorite way to play this trend is actually through a small U.S-based company. It sports a tiny market cap, despite literally creating the mobile RDC market with its patent-protected software. In addition, the top five financial institutions in the United States use its software and even online payment-processing juggernaut, PayPal, is a customer.
The stock currently trades on the U.S. bulletin boards, but I expect it to make the jump to a major exchange in the next year, which should increase its presence and price momentum.
Out of fairness to paying subscribers I can't reveal the company's identity here, but if you want to find out, sign up for a risk-free trial to The White Cap Report (we recommended the stock in our November/December issue).
Shares are already up 40% and counting. And I'm convinced that it's the most compelling, under-the-radar way to play what promises to be the biggest tech breakout of 2011 – the explosion in mobile phone payments and RDC services.
Ahead of the tape,
Louis Basenese
| | |
| --- | --- |
| | Louis Basenese helped direct over $1 billion in institutional capital at Morgan Stanley before launching out as an independent analyst and co-founding one of the web's largest financial publishers. Learn More >> |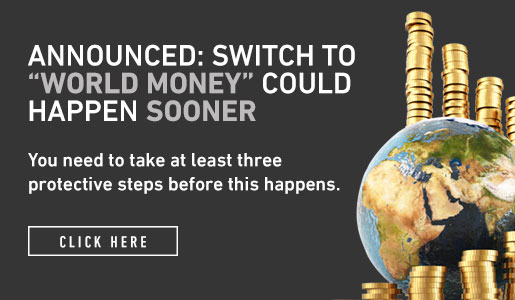 Comments (2)