I Just Called to Say… I Love My Mobile
When it comes to indispensable and compelling technologies, none can compete with mobile smartphones. If you have any doubt, go to your nearest Apple store when the company releases its next version of the iPhone.
In fact, we're so enamored with our mobile phones – and their increasing functionality – that a recent Kelton Research survey reveals that 31% of people would rather give up sex for a year instead of their phones. Now that's indispensable!
Whether or not you share such an extreme attachment, there's no denying how darn useful mobile phones have become. And no matter what happens to the market in the months ahead, I guarantee it won't derail our ever- increasing demand for this technology.
That's where InterDigital (Nasdaq: IDCC) comes in…
Patenting Its Way to Profits
To say InterDigital invented wireless technology is no exaggeration. After 37 years in business, its inventions are now used in every digital cell phone.
So why haven't you heard of it, given such broad market penetration? That's simple. The company doesn't manufacture a single product. Instead, it sells "know-how."
InterDigital's business model is shockingly straightforward. It invests heavily in research and development. And once its engineers develop a breakthrough technology, an army of lawyers steps in to patent it and defend it vigorously.
The result? The company currently licenses patents for critical wireless technologies to the biggest players in the market, including Samsung, BlackBerry, HTC and Apple.
We're not talking about a few patents here, either. InterDigital currently holds approximately 8,800 active patents.
Even better, there's no threat of this asset base being depleted. Not with roughly 10,000 patent applications currently in the queue for approval.
Looming Bandwidth Crunch = Opportunity
What makes InterDigital particularly attractive now is the fact that management is dead set on being part of the solution to the bandwidth crunch.
You see, the amount of data being transmitted over mobile networks is exploding. In fact, Cisco estimates that by 2014, global mobile data traffic will be 39 times higher than current usage.
The only rub? Networks aren't equipped to handle such a massive influx. Not even close.
Just ask any wireless industry insider and they'll confirm: A bandwidth crunch is looming on the horizon, threatening to cripple any network caught with its pants down.
To a company like InterDigital, however, this isn't a problem. It's a gigantic profit opportunity. And management is attacking it from three angles:
Creating technologies for spectrum optimization,
Cross network connectivity,
And intelligent data delivery.
Or, as the company puts it for us simpletons, "Bigger pipes, more pipes and better pipes."
Once again, no matter what happens in the world or economy, nothing is likely to derail the need for more bandwidth. So InterDigital is positioned to capitalize on a truly "forever" growth trend.
No Mainstream Coverage? No Worries!
InterDigital's unorthodox business model likely explains why no top-tier investment banks follow the company. That's good news for us, though. This is essentially a virgin opportunity. And it's a mighty attractive one, too.
A quick review of the fundamentals proves that InterDigital's unique approach is paying off in spades…
During its most recent quarter, sales increased by 25%, while profits jumped by 46%.
Return on equity checked in at an eye-popping 59%. (Keep in mind, Warren Buffett considers anything over 15% attractive.)
Management recently started paying a dividend, underscoring the company's rock-solid financial position.
InterDigital carries nominal debt ($11 million) and lots of cash ($540 million) on its balance sheet.
The best news? We can pick up shares of this under-the-radar technology company on the cheap. At current prices, the stock is trading for 13.5 times earnings. That's a 16% discount to the average stock in the S&P 500 index.
And with such an attractive valuation, plus InterDigital's extensive patent portfolio, I wouldn't be surprised one bit if it received an unsolicited takeover offer.
Add it all up and although Wall Street isn't saying a word about this stock,  I'm convinced that you'd be well served to consider picking up a few shares before they take off.
Ahead of the tape,
Louis Basenese
| | |
| --- | --- |
| | Louis Basenese helped direct over $1 billion in institutional capital at Morgan Stanley before launching out as an independent analyst and co-founding one of the web's largest financial publishers. Learn More >> |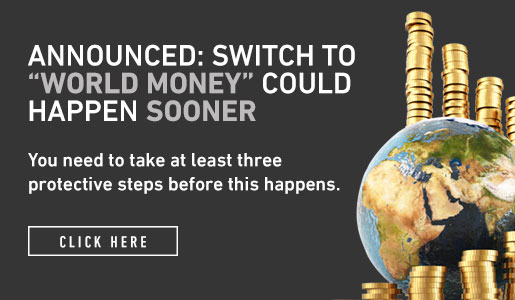 Comments (1)